Cedarburg Residential & Commercial Plumbing Services
Badgerland Plumbing provides Cedarburg and its surrounding communities with residential and commercial plumbing services. If you reside in or around Cedarburg, Grafton, Lakefield or Kirchhayn and need a professional plumber, we can help. Since we have a shop near Cedarburg, we can travel to your location quickly in emergency and non-emergency situations. Whether you need a drain cleaned or a whole new plumbing system installed, take advantage of our professional and knowledgeable master Cedarburg plumbers today! To schedule a service, call us at (262) 623-7009.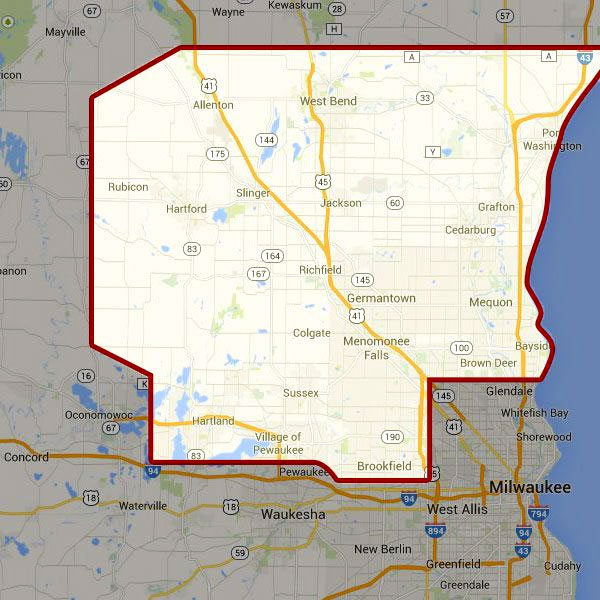 Cedarburg Home Plumbers
Whether you have a new construction or remodel project our Cedarburg plumbers will ensure your plumbing needs are handled professionally and in a timely manner. Our licensed Cedarburg plumbers provide Cedarburg residents the thorough background, experience and knowledge you would expect for your plumbing project. At Badgerland Plumbing we specialize in residential remodels, installations, repairs and cleanings. Our Cedarburg plumbers can fix your leaky faucet or remodel your bathroom. Have you always wanted an extra bathroom in the basement? Leave it to Badgerland Plumbing to provide the professional experience, heavy duty equipment and friendly service to tackle your plumbing project. Count on the master Cedarburg plumbers of Badgerland Plumbing to leave you fully satisfied with our completed work.
Here is a list of some of the specific residential plumbing services we provide. If you need a residential plumber at your location, call today (262) 623-7009.
Cedarburg Kitchen and Bathroom Plumbing
Cedarburg Drain Cleaning
Cedarburg Water Heater Repair & Replacement
Cedarburg Water Softeners & Water Filtration
Cedarburg Commercial Plumbers
If your business is located in Cedarburg or the surrounding areas of Grafton, Lakefield or Kirchhayn and you are looking for Cedarburg commercial plumbers, look no further than Badgerland Plumbing. All of our commercial plumbers are licensed, knowledgeable and on time. Whether you own a tavern, salon, office building or another commercial property, we are sure to provide you the excellence you expect from any master Cedarburg commercial plumbers. We offer free estimates for every project and provide drain cleaning services, water softener repairs and replacements, water filtration services, easy plumbing tasks and much more. If you are searching for Cedarburg plumbing companies in your area, please look no further than Badgerland Plumbing. Get your free estimate today by calling us at (262) 623-7009.