Jackson Residential & Commercial Plumbing Services
If you are searching Jackson plumbing companies in your area, Badgerland Plumbing provides residential and commercial plumbing services to homes and businesses in Jackson, WI and the surrounding cities of Slinger and West Bend. Whether you have a new construction, simple plumbing repair or have a plumbing emergency, our master plumbers will travel to your location and ensure your project is completed in a professional and timely manner. Our licensed plumbers provide Jackson residents the thorough background, experience and knowledge you expect for your plumbing project.
At Badgerland Plumbing we specialize in residential, commercial and ADA plumbing services. We have the experience, equipment and friendly service to tackle any plumbing project you have and will leave you fully satisfied with our work. Contact a master plumber at (262) 623-7009.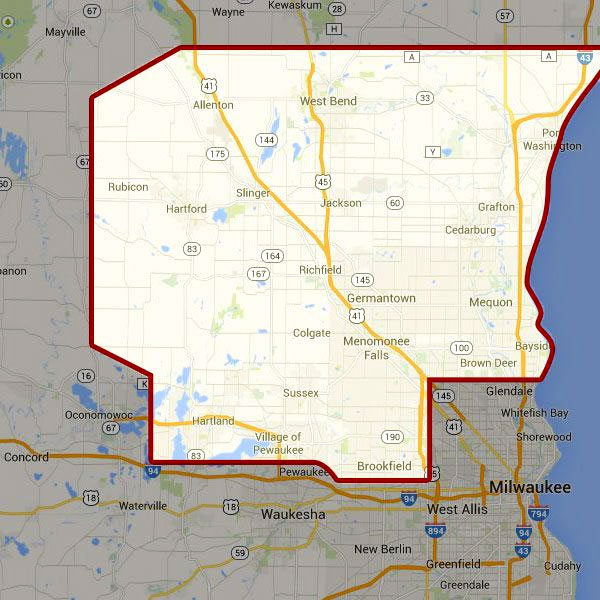 Jackson Home Plumbers
Our residential plumbers can accomplish any small plumbing repair or large plumbing project. We excel in many areas such as faucet installations, drain cleaning, toilet repairs, shower installations, well installations, pump replacements, water filtrations, water softeners, water heaters entire home plumbing projects and more. If you want an extra bathroom in your home or need plumbing installed in a new construction, the Jackson plumbers at Badgerland Plumbing are the people to call!
Here is a list of some of the specific residential plumbing services we provide. If you need a residential plumber at your location, call today (262) 623-7009.
Jackson Kitchen and Bathroom Plumbing
Jackson Drain Cleaning
Jackson Water Heater Repair & Replacement
Jackson Water Softeners & Water Filtration
Jackson Commercial Plumbers
If you have questions or need an estimate on a plumbing service, our commercial plumbers are standing by now! Whether you own a multi-tenant complex, office building, restaurant, tavern or any small business, we can help! Badgerland Plumbing provides business owners in Jackson, West Bend and Slinger with affordable and professional plumbing solutions that you won't find anywhere else. Count on our master plumbers to complete your commercial plumbing project today! Call for a free estimate on any plumbing project at (262) 623-7009.